PowerHouse School of Supernatural Ministries
Faculty and Staff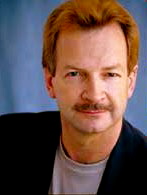 Doug Stanton is an international evangelist who has ministered in various parts of the world for most of his ministry. His United States base is in Minneapolis, Minnesota. Along with his family, Doug Stanton has pioneered, established and pastored several churches prior to their international ministry. Doug has built a number of church buildings from the ground up. He also built and established a Christian School, Rehabilitation Center, and Bible College. In 1995, Doug founded 'Doug Stanton Ministries International'.
His first major Midwest revival was in a church in Minnesota, where God visited in a powerful way with meetings that continued daily for five months. Thousands of people from nearly 300 churches in the area were touched, saved, healed, restored and given a greater passion for Jesus.
His ministry focuses on loving God and walking in the newness of life that He offers us through His Beloved Son. Doug's goal is to help people understand the power and freedom offered to us when Jesus died for us on the cross. His teaching and ministry lead us to a place in life where we can love Jesus more than anything else.
Doug and his wife Karen have three adult children and the entire family is actively involved in ministry.
Jim's greatest love is the Father, Son and Holy Spirit.  It is this passion for the Lord that drives his personal vision to see people fall in love with God, give their lives to Him, and fulfill the purpose and adventure He has for them.  Raised in the charismatic renewal, Jim felt the call of God as a young boy when the Lord told him would preach, and he has held true to that calling all of his life. He now shares this vision with Julia, his wife and helpmate of two years.
A lover of God's Word, Jim has a solid understanding of scripture, informed by a BA in Theology/Philosophy from Franciscan University of Steubenville and a Master's Degree in Divinity from St. John's University.  He knows it is good to learn God's Word, but believes it's essential to know God personally and experience the indwelling of the Holy Spirit in order for the Word to come alive in a believer's life.  He sees the life of Jesus as a model for our life and ministry.  Jesus did what He saw His Father do, and said what he heard his father say.  Jim wants people to learn in a greater way how to recognize the Holy Spirit's presence, and follow His lead to do the works of Christ, destroying the works of the devil.
With a heart to see God's manifest presence working in His church, Jim is committed to training, exhorting and raising up believers to move in the power of the Holy Spirit.  He has a strong vision for collaboration and unity across denominational lines, so that everyone would see the simplicity and power of the gospel manifest in our lives, and experience healing, deliverance, and freedom.
Jim is Pastor of Spirit Life Church, a new church in Big Lake, with a vision to press toward the high calling of Jesus.  He is Associate Pastor and part of the leadership of Doug Stanton Ministries International, and a part of Omega Team, an international apostolic network of ministers, ministries, and churches with a vision to extend God's kingdom and impact the world.  Previously, he served as Associate Pastor at Sacred Heart Church in Sauk Rapids, and Dean of Theology at Maranatha College (Living Word Christian Center) in Brooklyn Park.   He has also spent time in the marketplace, most recently leading the accounting department of a multi-billion dollar financial company.
As Jim preaches, teaches, and ministers, many are healed, delivered and set free as their faith grows in the reality of the living Christ.  He is excited about his role in Powerhouse School of Ministry so that he can teach, train, and impart to people a passion to live this life as the adventure God meant it to be:  to take the message of Jesus Christ into their homes, workplaces, and communities, and to impact their world with the love and power of God.
Jim also served as the Dean of Theology at Maranatha Community College 2002-2003.
Tom Fox is an evangelist and gifted Bible teacher used by God to set fires of revival in the hearts of people. His meetings are marked by the manifest presence of God. Many are healed, delivered and set free as their faith grows in the reality of the living Christ. His messages are life-changing and include the demonstration of God's power.
Tom is the founder of Hope of Glory Ministries, Impact Center and co-founder of Omega Team an international apostolic network. Tom's desire is to train, revive and activate the body of Christ for the work of the ministry through the joint effort of numerous five-fold ministers and ministries. Tom is ordained by Omega Team, an international network of ministers.
Tom is also an experienced businessman and co-founder of an investment money management firm in the Twin Cities. Tom has a heart to train all believers to manifest the reality of Jesus in the marketplace.
Tom and his wife Marie live in Eden Prairie, Minnesota and have four grown children; Matt, Nena, Taylor and Lisa.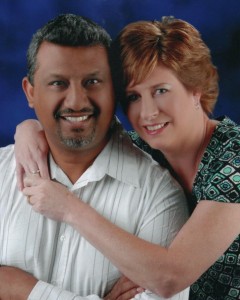 Ian Peters' ministry has an apostolic/prophetic edge, speaking into the lives of believers and reaching out to the unsaved. His aim is to bring the church into a place of greater relevance and power. He ministers truth with humor, imparts faith with vision and passion with power. Hundreds of churches in many denominations have experienced a move of God as he has ministered, preaching the Word with signs and wonders following.
Ian has a passion to see the fires of revival lit in believers' lives in all the nations of the earth. This passion has led to the founding of City Lights Ministries International with a commitment to raise up a generation that will take the Word and the Anointing to those who need it. To date, his ministry has included pastoral work as well as missions, ministering in camps, seminars, conferences and crusades all over the world.
Born into a Pentecostal home, the call of God was evident on his life very early. In 1981 he graduated from Bible school and began preaching. He married Maree in 1982 and has two sons – Daniel and Stephen. Called from an effective pastorate, they are now based in Big Lake, Minnesota. The ministry continues to grow as Ian travels world wide encouraging laborers to go out and bring in harvests of grain, new wine and fresh oil.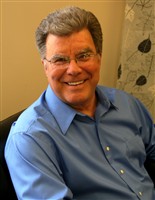 Chuck Porta has been in full time ministry for 34 years; 16 years pastoring three different churches and the last 18 years focused on an extensive traveling ministry. He has an anointed teaching and prophetic ministry, speaking extensively in the Body of Christ. Chuck brings a challenging prophetic message calling God's people to a deeper life of intimacy with the Lord. His burden is to see God's people fulfill their divine destiny by the grace of God.
Chuck also has a passion to see the "move" of God come to God's people, releasing them into fruitful lives for the Kingdom of God. While his message will certainly challenge the lukewarm, it will also inspire those who are hungry to move on in God.
Chuck and his wife Kathleen reside in Eden Prairie, MN.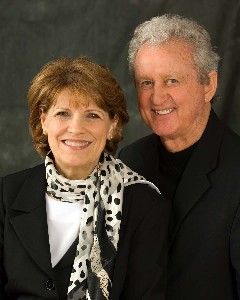 Pastor Derek van der Merwe was born in South Africa and has been an American citizen for 24 years. He is an international minister and pastor with over 54 years of ministry experience and is an accomplished scholar and lover or God's Word.  Derek and his wife Pat have pioneered and led hundreds of churches and have seen many miracles, signs and wonders.
Sean Cline's television career began more than twenty-five years ago in 1985 while attending the University of Minnesota and continues today as Television Producer for Doug Stanton Ministries International.
Prior to joining DSMI, Sean led the Television Department at Speak The Word Church International in Golden Valley, Minnesota.  He was the Senior Producer of "A Common Sense Approach with Randy Morrison" a TV program broadcast worldwide in English, Spanish, Portuguese and Farsi to a potential weekly audience of one billion people.
Prior to joining the Television Department at Speak The Word Church Sean was president of ProVision Productions, Inc., a full-service video production company providing customers with cutting-edge productions.  Founded in 1996 by Sean and his wife Sabrina, ProVision produced award-winning projects for companies like Cargill, Hormel and General Dynamics as well and non-profit entities such as the National Marrow Donor Program and the Fellowship of Christian Athletes.  To date ProVision Productions has received 17 national production awards including Telly Awards and Vision Awards.
Sean and his wife Sabrina live in the Minneapolis, Minnesota area with their two daughters; Corissa and Annika.